Car detailing can be expensive if you don't know about the right products to use for your car. I know this because I have spent thousands of dollars on buying products like polishers, wax sprays, detailing sprays, clay bars, and clay lubricants.
In this post, I will tell you what is the best detailing sprays that money can buy so you can achieve the same "professional" or "outstanding" results as what you see in YouTube videos or from overly-priced detailing jobs from auto shops.
Adam's Detail Spray – Best detailing spray that I recommend.
It is a very forgiving detailing spray. The best thing is that it does not leave behind streaks on glass or the metal surfaces like windscreen or bonnet if used with the correct microfibre towel.
Where can you use it?
The amount of wax in it is less. This makes it safe to use on the whole car, other than seats, seat covers, and tires. It has enough lubrication to be used on a slightly dusty surface, but I do not recommend this because if you are not careful enough, it can cause scratches. The exterior includes all the metal, plastic/fiber, and glass, such as bonnet, bumpers, windscreens, door glass, side mirrors, rims, etc.), but not the tires.
Using this one on tires is not safe. For tires and seat covers, there are other different detailing or cleaning products. You can also use this detail spray on your motorcycle or any other vehicle to give them a quick shine and a protective layer.
For the seats, there are other detailing/cleaning sprays (depending on the seat material type) that you can use to clean/restore the seats.
What results can you get?
The shine is going to last about two weeks. After which you have to respray your car and clean it off to get the instant shine back. It completely depends upon the environment, so your results might stay longer than mine.
I liked the protection that this detailing spray gave to my car. The protective layer is water-repellent. It also makes it easy to clean dust and even bird poop.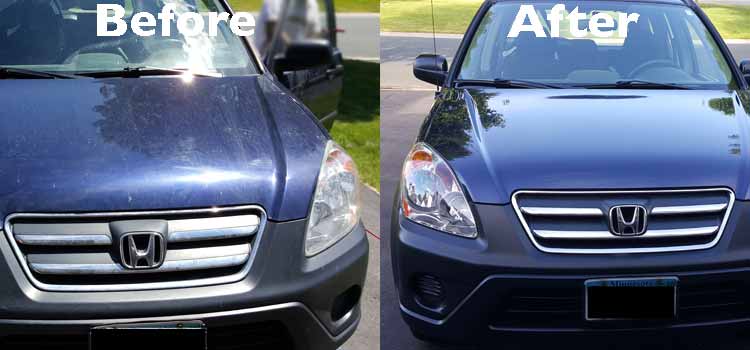 Adam also claims that this detail spray can be used everywhere, even on tires. So I gave this a test. I washed my tires and showered them with this detail spray. It gave them a shine at first, but that did not last long. I have also noticed that if the tires are old and have some cracks, this detail spray will soak into the cracks. It will make them more visible.
Tires have to deal the most with dirt, dust, and most importantly, friction with the road. They will become dirty in a day or two, depending on how much you drive and how dirty the road is.
There are separate tire cleaners like 'Meguiar's Tire and Rim Cleaner', I recommend using this one because it works better for tires.
Final Verdict
For me, it has been working perfectly for years, and I am sure it will work perfectly for you too. It costs less than $15 for one 16 oz bottle, which is enough to shower a full-size sedan (up to 225 inches long) completely including, the interior and exterior. If you are (or become) a regular user of Adam's detail spray then you can also order the one-gallon pack, which in my opinion is more cost-effective and convenient.
You will need to buy a spray bottle separately, which costs less than $7. And if you already have a spray bottle, you can use it. Just make sure it is clean and free from dust.
Pros
Cons
SHINY ARMOR Fortify Quick Coat
This detail spray by Shiny Armor was recommended by a friend. I was unsure if it was a good idea to buy an expensive detail spray, so it was a gamble for me before using it. There are many false advertisements on the market, and I have been betrayed by many detailing products.
Where can you use it?
I will not hesitate to use this detail spray on my car except for seats and fabrics. It leaves some streaks on the glass due to the large amount of wax in this spray. But that can be avoided by slowly buffing the surface with a microfibre towel.
This spray specializes in the exterior of cars. It is safe to use anywhere on the outside. The rims and the front grill on my 2007 Ford F-150 were brand new after wiping them with this spray. It is also safe for tires and headlights, but I still do not recommend using it on tires. You will see a clear difference between the results that you will get by Shine Armor's detail spray or any other detail spray.
It is also very forgiving for the interior which includes the dashboard and the doors.
What results can you get?
The results are impressive because it lasts about a month. This is the most longer any detailing spray has lasted for me.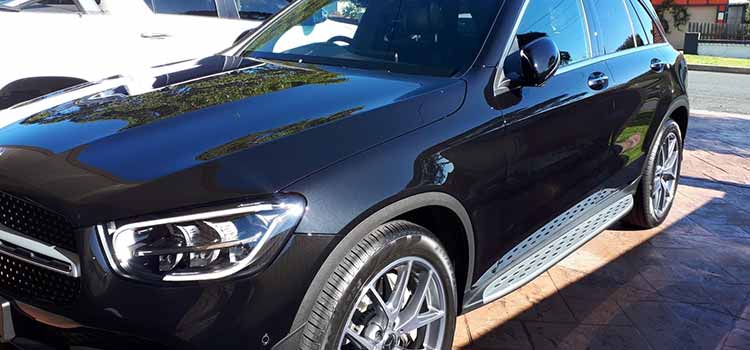 The amount of wax is slightly more than many other detailing sprays that I have used. This makes it best for an old car. This detail spray revives the paint on the body panels and makes them look-like freshly coming out of the factory. The wax also acts as a sealant and protects the paint from any damage. An old car is more likely to get rust on the edges of some panels. In my experience, this spray can also help to prevent any rusting. It also protects the car from salt on roads that is one of the big enemies of a car's chassis.
Exactly the next day, after I showered my car with Shine Armor's detail spray, it was raining. After that, I was pleased to know that I did not invest in the wrong product.
The manufacturer says that it has ceramic-coating in it. This is not true as the ceramic coating cannot be mixed with detailing sprays or wax. The results are impressive but not equal to what you get after ceramic coating.
Final Verdict
It is expensive as compared to other products that give the same results at a much cheaper price. The bottle is small, and you will need another one if you have a full-size sedan like a Toyota Avalon.
For $20, this is expensive because the quantity is half of what other brands offer for less than $15. Due to less quantity, there is no way that you can detail your whole car with one of these bottles. And if you attempt to do it, then you will have some parts of the car left non-detailed at the end.
Apart from being expensive, this detail spray is an excellent choice for detailing your car. It gives an instant glossy finish from the front-grill to the taillights. The results are long-lasting, and the protection it gives is better than many other detail sprays.
Pros
Cons
Torque Detail Mirror Shine
Torque detail spray has an objective: to replace everything else needed for detailing a car. This is a big claim, and I am here to give you my honest review of this detail spray. As we all know, many products are falsely or exaggeratedly advertised. I expected higher than what it performed. But I picked it as a detail spray. In terms of that, it outperforms many others.
Where can you use it?
You can use it everywhere on your car, including the grills, headlights, rims, and dashboard, but not on the seats and tires. Just like other manufacturers, there is nothing on the bottle that says it is not the best choice for seats.
For cleaning and detailing your car seats, then this detailing spray is what I recommend you to use. Here is a link to it on Amazon. And when it comes to cleaning and detailing your tires, I have not yet found a better option than this one. It is cheap and gives great (if not better) results than other, much more expensive tire cleaners/detailers.
What results can you get?
The shine looks great, and so does the protection. It gives a glossy, mirror-like finish. But still, the results are not near to the Torque advertised. This is what I was expecting at this price.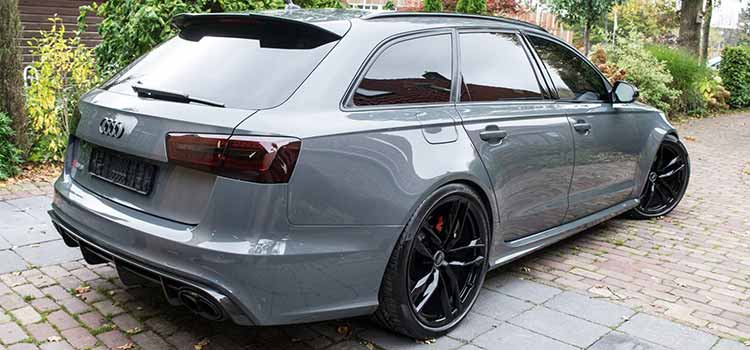 They say it protects your car for up to 6 months, but practically it hardly lasts about 4 weeks. Torque also claims that this detail spray will replace other detailing products like wax, wash, polish, or sealants.
After using it, I say that it is a good detailing spray but not an alternative that can totally replace wax and sealants. The washing is only delayed because that cannot be replaced.
Final Verdict
The only question arises: is the shine and the protection worth spending $30 on a detail spray? Here is my answer It is a good detail spray, but not the best one. You can also achieve the same results with a $20 detail spray but those are not going to last more than a week. The only problem I see is the false claims.
Pros
Cons
Meguiar's Ultimate Quik Detailer – If your budget is a little tight.
MEGUIARS is a known brand for amazing products, and this is one of them. It is cheaper, and the quantity is much more than competitive brands. But the real question arises: is the quality worth buying? Yes, it is. It provides quick shine and a deep glossy finish that makes the car more attractive.
Where can you use it?
It is safe to use on both exterior and interior, but do not use it on seats or seat covers. Dashboard, steering wheel, doors, and all the compartments can be showered and cleaned by it. The exterior includes all of the body, paint, lights, and rims.
In my testing, it works the same for all the cars except for black cars. This is the same for all the dark-color cars. Only if your car is brand-new or you take good care of the paint job, then you will notice the difference.
So, other than dark-colored cars, it is a perfect companion for quick detailing and cleaning a car.
What results you get?
The results last about a week, and you can see a clear difference after using it. If you are using it after a wash, you will get better results. And if you are using it regularly, you will not need a car wash as frequently to make your car look clean and shiny.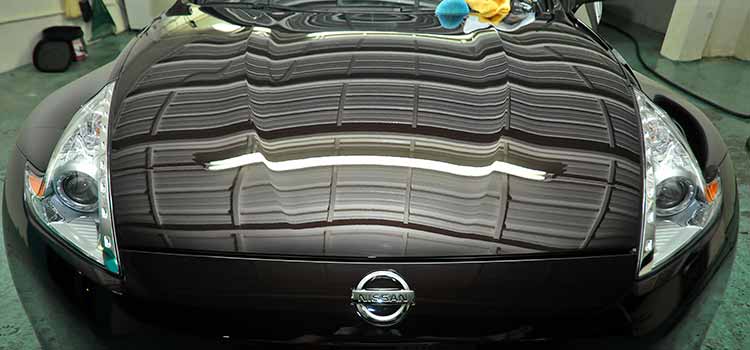 While buffing it on the paint job, the microfibre towel glides on the surface. It is easy to use because it does not resist and easily wipes off. This is because there is no wax in this detailing spray.
Its effect lasts about a week. And after that, you need to clean the dust off, and then respray and buff it off.
Final Verdict
It only takes few minutes to detail your car and does not leave behind streaks. But I cannot say the same for a black car because I have seen other detailing sprays doing a better job on a black (or dark color) car than this one. Results are amazing! I love this detailing spray. Even if the car is four or five years old, the results are significantly noticeable. For the price of under $16, it comes with 1 and a half to 2 times the quantity of other competitors.
Pros
Cons
Technicians Choice Ceramic Detail Spray – A great detail spray but
Technician is not too much famous among car detailing products, but who cares if it works great. This is one of the most versatile detail sprays that I have used. It is great for both the interior and exterior. It adds a slight glossy look to the paint job of your car. It adds a protective layer on top, that works great against water. And it leaves a sweet and fruity fragrance, that is pleasant to have.
Where can you use it?
You can use it as it is or, you can dilute it with water in a 1 to 1 ratio. Some paints get streaks with it, and for those, I use the diluted one to prevent any streaks.
Using it as it is, is not safe for the fabric but other than this, you can use it anywhere in your car. It is easy to use on the exterior as it is. But for the interior, you will need to dilute it. The diluted one is easy to use for both the exterior and interior. I still recommend not using this on fabric and using dedicated fabric cleaners only.
What results you get?
The best results it gives are when you use it after washing and drying your car. You can also use it as a drying agent on a wet car. But that will not give the best of it.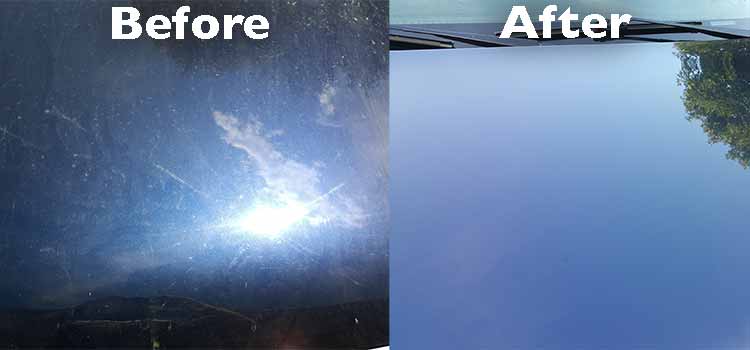 It adds a slightly glossy finish to the car's surface. There is no wax mixed in it. But if you use it as it is, it will fill some scratches just like a wax spray does.
The shine lasts for about a month. If there is a lot of dust around the car, the shine may disappear after two weeks. The protective layer works great against water and rain. The beading effect lasts longer than the shine.
If you are using it after diluting, the effects of this detail spray will last less than that with the pure one.
The same is with the interior. It cleans the interior and adds a slight shine to it. It will leave behind a sweet and fruity scent that is pleasant. The protective layer also works great for the interior. If accidentally you spill something on the inside of your car, it will be easier to clean it if the interior has been sprayed and wiped off with this detail spray.
Final Verdict
The price is a little higher than others for the same quantity, but the quality justifies it. It is safe to use on the whole car, except for the fabric. It adds a slight shine and a protective layer to the car. The shine lasts longer than a month, and the beading effect of water will last for about a month and a half. It has a sweet smell that does not bother me. You can use it as it is or, you can also dilute it with water in a 1 to 1 ratio. The only problem is that the diluted spray will last less than the pure one.
Pros
Cons
Sonax Brilliant Shine Detailer
This detail spray by SONAX is not the best one out there, but it has its own reasons why one might keep a bottle of it. I would say that it gives slightly better than average results. The quantity and the performance justify the price, but not everyone is going to like it. So, first, it is important to know what you are buying.
Where can you use it?
I do not know what is hybrid-polymer technology, and how it works. I have searched about it and found nothing. What I do know is that it is a thick liquid that works best when diluted with distilled water in a 1 to 1 ratio.
It is safe to use on the whole car except fabric/cloth. It is not good for fabric as it will leave a stain. I recommend using dedicated fabric cleaners such as this one on Amazon.
Using this spray as it is will cause you to struggle a lot. This is because the liquid is sticky and hard to wipe and buff with a microfibre cloth. This is why I recommend you dilute it, so it is easy to work with.
What results you get?
You can get amazing results by washing and waxing your car before using this spray. You will have excellent results like the one done by a professional service shop. It gives a smooth and shiny look with a protective layer. Don't decide yet, until you read my full review.
After using this spray on my car, I noticed that my car (especially the paint job) is attracting dust like a magnet. This is something that no one will like to have on his/her car. Even when diluted, it attracts dust, and it makes me worry about the scratches.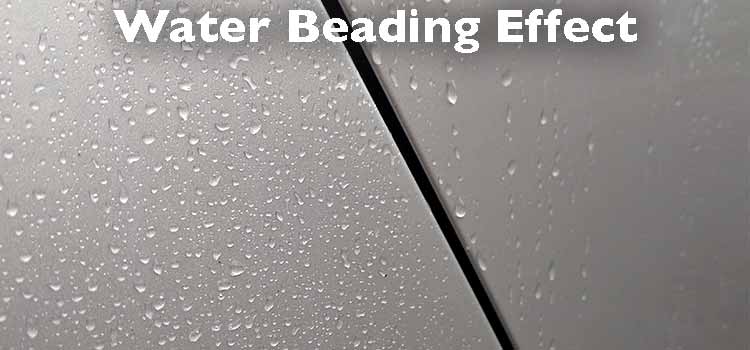 The protection is good against water. It boosts water beading and does not let the water to stick the surface. This is the only protection that it gives. If I talk about the shine and detailing, it is not the best but still good. After two weeks, the shine starts to become dull, and my car needed a wash.
For the interior, it is hard to buff and wipe off. The shine is average, and I have seen better results with other detail sprays. This spray leaves behind a coconut-like smell that is pleasant, and I liked it.
The protection effects last about two months, but this completely depends upon the environmental conditions. The manufacturer says that it lasts for 6-8 washes, but I say that is a little less than that, like 3-4 washes.
Final Verdict
The quality and the quantity are justified by the price. I put this in a 'little above average' category, which can also be used on a variety of vehicles. I recommend diluting it because it is hard to use it as it is. It leaves a pleasant coconut fragrance. It adds a protective layer that works very well against water, but at the same time, that layer attracts dust. That is the only reason that makes me look for other options.
Before moving on to the next car detailing spray, you can also view the best top glovebox organizers for your car!
Pros
Cons
CarGuys Super Cleaner – Easy to use, even for a 5-year-old.
As we are talking about cleaners, the CarGuys Super Cleaner is popular among car enthusiasts. At the same time, it is different from other detail sprays because it has zero wax in it, so it does not add any protection to your car. You will still need to use a detailing spray to add some extra shine and protection.
It is affordable and safe to use on any vehicle. You can use it on your car, motorcycle, truck, jeep, boat, or even an RV. Just make sure you have enough cleaner fluid to cover your whole RV. In short: it is a simple cleaner that can also be used (and is safe) to clean seats and tires.
Where can you use it?
It is a very water-like and wax-free cleaner fluid. This makes it safe and stupid-easy to use on all types of metals, rubber, vinyl, leather, wood trim, or fabric. In my testing and experience, it can clean fabric seats or seat covers.
It is 100% safe to use on tires and seats. Unlike detailers, it does not damage them and cause dust and dirt to collect on the tires. The results might not be the best, but still, they are acceptable. Especially for leather seat covers, other cleaners give much better results.
Due to its water-like fluidity, it works best for rims and grills. It can reach tiny spaces and clean stubborn dirt and debris with ease.
What results you get?
After using this cleaner spray, I would say it works great. In my testing, this cleaner spray removed all of the dust and dirt from the exterior and the interior. Especially the grooves in the dashboard were accumulated with dust. After using a little brush to work this cleaner spray, it removed it all and cleaned them. It gave me a clean, smooth dust-free surface to use my detailer spray to add extra shine and protection to my vehicle.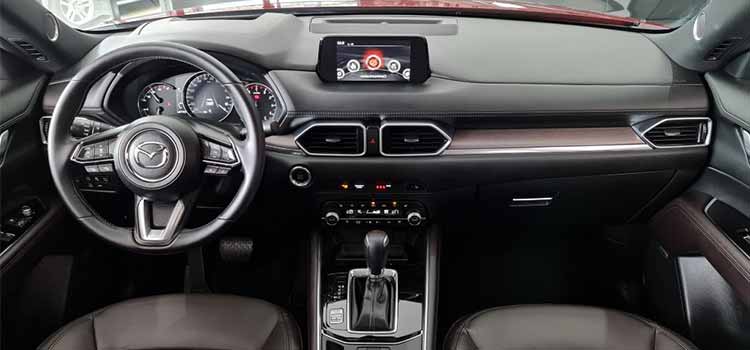 If I have to choose it as a cleaner spray, it works awesome and beat many others. As a detailer spray, it is not worth buying. It does not add any protective layer like other detailing sprays, but it gives you a great surface to apply your detailer spray, so it lasts much longer.
Final Verdict
The price is good, and so does the quantity. As a cleaner spray, this is an excellent option. For both exterior and interior, it is safe and easy to use. It does not add a protective layer or shine to the surface. But it cleans the surface very well. It does require a lot of elbow grease to wipe it on the surface. I am going to buy two bottles of this cleaner spray from CarGuys after I am done writing this review.
Pros
Cons
Chemical Guys InnerClean – A great choice for interior cleaning and detailing.
I do not know about other products from 'Chemical Guys', but this one performs great. It is only for interior detailing, not for the exterior. For the exterior, it is just like any other cleaning spray. Many people say that this is the best for them and I have seen that this is only because their car does not face some harsh conditions like a lot of dust or rain. I picked this one to be on my list only because of its interior detailing capabilities.
Where can you use it?
It is safe for the interior but not for all of it. The manufacturer says that this cleaner/detailer spray is good for seats and door panels, but it is not true. It leaves smudges and marks on the fabric seats or the fabric on the door panels. This is because the fluid soaks in the fabric and leaves a mark on it, making it look dirty.
Other than fabric, you can use it on plastic, vinyl, rubber, leather, and glass on the interior.
In my testing, I have found that you can also use it to clean the infotainment system of your car. This includes the screen, the control buttons, and the knobs. This cleaner/detailer spray does not affect the functionality of the touch-screen.
What results you get?
The results are not impressive and not too bad. If I say it is a cleaner spray, then that would be more justifiable. The smell this cleaner/detailer spray leaves behind is not pleasant, and not everyone will like it. It gives a matte finish to the dashboard and plastic materials. On the exterior, especially the paint job, it only works as a cleaner that gives a slight gloss finish.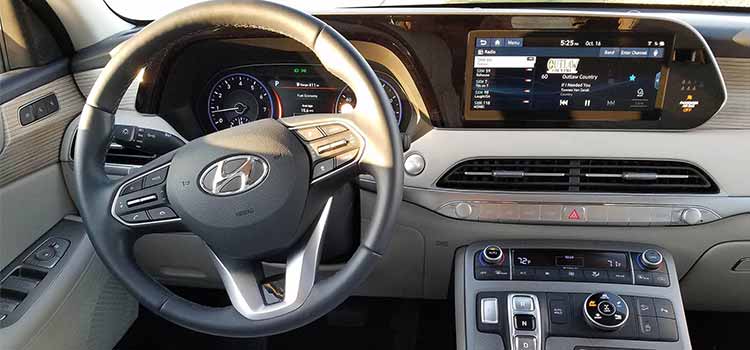 The manufacturer also says that it gives your car protection from swirls and scratches, but this is only for the interior. The shine will last about two to three days because most of the interior comes in contact with the driver and the passengers. This will cause fingerprints and marks on the glossy and matte finishes. But it is not only about the shine but a clean and dust-free dashboard. It looks more pleasing to me, even without shine.
Chemical Guys say that it eliminates unpleasant odors from the interior. It does not eliminate but rather masks the unpleasant odors with a "baby powder" scent. Scents are subjective. I do not find it pleasing, but some might do. And this is the only thing I do not like about this cleaner/detailer spray.
Final Verdict
It is an interior cleaning and detailing spray with great capabilities of removing deposited dust and dirt. It is not safe for fabric. Other than that, you can use it on the whole interior. A clean and shiny interior always looks pleasant and better than a dirty one. This interior cleaner/detailer spray is perfect for the job. The only thing that I do not like about it is the not-so-baby-powder-like smell it leaves behind.
Pros
Cons
Aero Cosmetics Interior Cleaner – Aviation-grade interior cleaner for your car.
This interior cleaner by 'Aero Cosmetics' is one of the best for cleaning interior and especially the seats. It can change dramatically change the looks of your seats. If you have not cleaned your seats for a long time, then this is your best companion. I have been using it for my wife's car seats, which are fabric
It gently cleans the fabric, carpet, leather, vinyl, compartments, and wooden trims.
Where can you use it?
You can use it on the fabric, carpet, leather, vinyl, compartments, and wooden trims. In short, it covers the whole interior. It is the best cleaner for fabric and seats. Any stains on floor mats (carpets) can be cleaner by this. It is totally safe to be used on the touch-screen in your car. In short, this spray is safe and does not damage anything.
What results you get?
If you have a dirty interior, this is all you need. It is very gentle and removes all the dust and dirt without damaging anything. For seats, it is like a miracle. This is the first spray that I can use confidently on seats and fabric. It is not uncommon to have accidental spills inside the cabin,. This cleaner spray is works wonders in removing that coffee (or any drink you name) stain.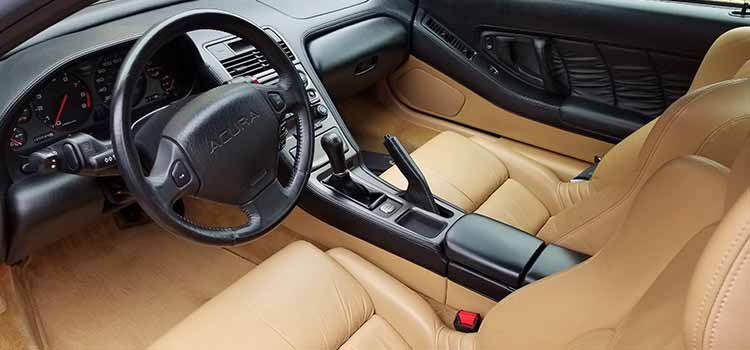 On seats and fabric, it will take a little longer to clean. It takes some time to soak the spray in the fabric and work its magic. Other than that, it is very easy to use.
The results are outstanding and tell that it is not a regular automotive interior cleaner.
Final Verdict
It is an aviation-grade interior cleaner that costs only $10. This makes it an extraordinary detail spray that costs not a whole lot. The best thing is that this is the safest spray on the market. It does not damage anything that you use it on. You can clean the whole interior of your car easily. This is something that can not be said for most detail/cleaner sprays of its class. It is easy to use and requires little elbow grease. It also removes unpleasant odors and makes the interior like a brand new car. I will never think twice before buying it again.
Pros
Cons
Adam's Microban Interior Detailer – The best choice for interior detailing
After using the car detailer spray by Adam's, I was confident about the interior spray, and it did not disappoint me. It is specially designed for the interior, and for me, it outperforms all other interior detailing sprays. It cleans the interior, removes dust, and it leaves a pleasant scent that makes your car feel like a brand new one.
Where can you use it?
It is safe and can be used on the whole interior. It works on all types of materials including, fabric, leather, vinyl, plastic, glass, rubber, and any other material that you can see in the interior of your car. You also can use it on the infotainment system and the control buttons/knobs.
What results you get?
It cleans the surface and removes any dirt or dust. Buff it slowly, and you will have the best results. It adds a shine and a protective layer to the interior. The protective layer works against the UV rays of the sun and repels water. If you accidentally spill any liquid inside your car, the protective layer will prevent damage to the car's interior and make it easy to clean. This protection is most useful on the seats.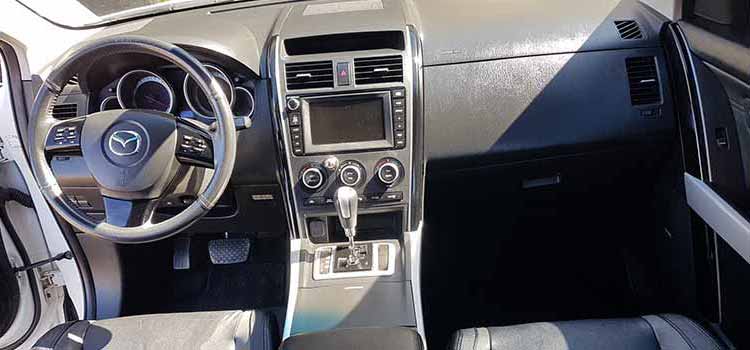 Right after buffing it on the door panels and glass, you will notice a significant difference. The carpets and all the compartments are just like brand new after using this spray on them.
This detail spray also neutralizes any unpleasant odors from the cabin. Its own smell is very light and pleasing.
It lasts more than two months, and I am happy with its performance.
Final Verdict
For less than $15, this is a perfect interior detailing spray. The quantity is great, and so does its performance. The shine and protection make it worth buying again. I have not seen any other interior detailer working as well as Adam's interior detailer spray. I am using it for my car, and I recommend it to everyone too.
This is a perfect interior detailing spray that you can use anywhere on the interior, with confidence.
Pros
Cons
You can also check out my comprehensive list of the best jumpstarted that I reviewed!
Conclusion:
I have spent many dollars on different products for detailing my car. Most of it was a waste of money and time. But I take it as a lesson because I come to know that not all expensive ones are good. Some are even falsely advertised, and I am sure you have seen ads on Instagram and Facebook related to different detail sprays.
Now I don't want you to waste money like any rookie. So, I am sharing my experience with the best products that are available in the market.
I am pretty confident that you have found something useful for your car that suits your needs. If there is a product that I have not tried out and mentioned in my reviews, please let me know. I am always looking for new products to try out.